Hey Folks! By now we hope you have all enjoyed listening to 'Revenge' and enjoyed the video we released along with the song. On Monday 10th March 2014, our new album 'When the World Had Four Corners' is released. With some fabulous melodies and a good old sitar solo, we hope you all enjoy listening to it as much as we enjoyed making it! Please go to our Tumblewild shop, which is now opened, to order your copy today!
Much love, Audrey & Alonza xx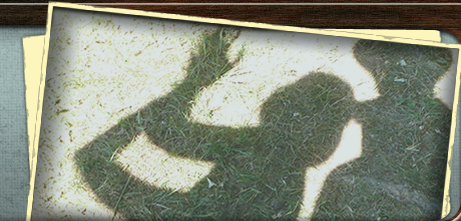 Tumblewild are Audrey Evans & Alonza Bevan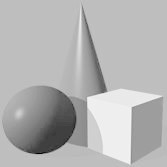 | | |
| --- | --- |
| | At last, the much anticipated debut album from Tumblewild has arrived! With the nostalgic title of 'When the World Had Four Corners', this is an album that takes the listener back to a time when life was tangible and less complicated. Comprising of husband and wife band, Alonza Bevan and Audrey Evans, this is an album that carefully blends their different musical styles into a unique sound that transports us into a magical world inspired by times past. However, for anyone who is familiar with Audrey or Alonza, they will know this is certainly not their introduction to the world of music! We hope you can take the time to have a look at their past history below, and enjoy their old music as well as their new! |
Audrey - Born and raised in Brussels, Audrey enjoyed much of her early singing career as a founding member of the classical female ensemble, The Mediaeval Baebes. With their first album 'Salva Nos' reaching number 2 in the classical charts and second album 'Worldes Blyss' reaching number 1 in the same chart, it was hardly surprising that their music went on to feature in movie soundtracks, including 'American Psycho' (2000) and BBC drama, 'The Virgin Queen' (2005), for which the composer received an Ivor Novello Award. Prior to her career with The Mediaeval Baebes, Audrey also sang with cult band, The Naked Goat (1996) – however, this music is not commercially available at present. Audrey was a member of The Mediaeval Baebes from 1997 until summer 2007, leaving prior to moving to Belgium, where she currently lives with Alonza & their son, Lewis.
Alonza - Alonza has also enjoyed previous success, particularly as bass player and song writer with British psychedelic band, Kula Shaker. From 1995 until 1999, Kula Shaker had overwhelming mainstream success, with their first album 'K' going double platinum within 4 months of its release. Following a split with Kula Shaker in 1999, Alonza explored other musical options, including collaborations with American singer/songwriter, Joseph Arthur, as well as recording and touring with Aqualung. From 2000 until 2004, Alonza also found himself touring and recording with Johnny Marr and the Healers, leading to the release of the album 'Boomslang' in 2003. However, after several years apart, Kula Shaker reformed in 2004 to record material for the charity album 'School of Braja'. Since reforming, they have released 2 more studio albums, 'Strangefolk' (2007) & 'Pilgrims Progress' (2010).